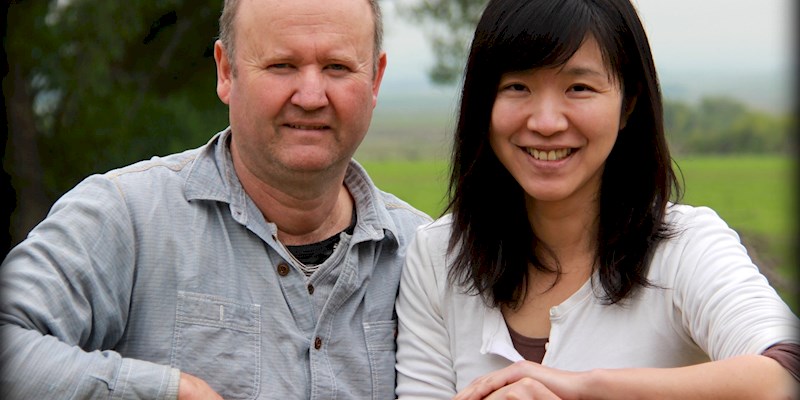 Peter has been running Peter's Farm Lodge & Tregonning Cottage since 1989.
Peter worked as a photographer in Queenstown prior to returning to the family farm to start Peter's Farm Lodge in two of the original homesteads dating back to 1882. Peter's dad, Dickson, purchased Riverslea Farm in 1953 which still had the original homestead on it which now operates as Tregonning Cottage. In 1960 the neighbor's farm came up for sale which also had a historic homestead. This property was purchased to extend the family farm. Now with these two historical homesteads lying empty on the property Peter felt he was ready to take on the challenging operation of turning these empty homesteads into comfortable, welcoming accommodations.
When Peter started providing accommodations in 1989 its main attraction was to give international travelers a taste of farm life with horse trekking, kayaking, fishing and gold panning. Plans changed when the Otago Rail Trail opened. This was to become a fast growing market with a wide variety of visitors from all over the world whose ages can span from 2 years old to as far as 92 year olds all enjoying the trail. 
Luck came his way when Keiko from Japan came to work on the farm through an international work exchange program known as WWOOFing in 2007. Keiko's job was to ride on the trail so Peter could get some good winter photos for his website www.otagorailtrail.co.nz and hoped to publish these in his the Otago Rail Trail Guide Book which he did go on to finish in 2007.
Keiko is from the Southern part of Japan called Tokushima in Shikoku island. She studied geology at University and after graduating she worked for a Japanese tour company for 4 years before she came to New Zealand and met Peter. After returning to Japan for 3 years she was employed by a government-run international exchange association. All the while staying in touch with Peter through email and letters. She eventually decided her next adventure would led her back to the New Zealand homestead to live life with Peter.
Peter and Keiko now enjoy visitors of all nations coming to their lodge everyday with stories of their life and their days ride.